Frank Smith Horne
1899-1974
Education:
City College of New York, 1921
Northern Illinois College of Optometry, 1922
University of Southern California, 1932
Dr. Horne, an optometrist and public administrator, is recognized for his significant contribution of poetry published during the Harlem Renaissance.
Dr. Horne practiced optometry in New York and Chicago from 1922-1926. He then began teaching and later became dean and acting president of the Fort Valley Normal and Industrial School (later Fort Valley State College) in Fort Valley, Georgia between 1926 and 1936. He went to work at the National Youth Administration in Washington, D.C. from 1936-38. He worked in various administrative capacities for agencies of the U.S. Housing Authority, including the Housing and Home Finance Agency and the Office of Race Relations in Washington, D.C., and in New York City from 1938-1955. He remained in New York working for the New York City Commission on Inter-Group Relations and for the New York City Housing Redevelopment Board.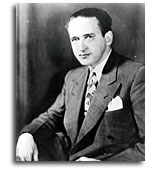 During his time in Washington, Dr. Horne was a constant participant in President Roosevelt's dynamic Black Cabinet, a group convened and directed by Mary McLeod Bethune. The Black Cabinet provided a forum where problems could be discussed and potential solutions developed and directed to the administration.
Dr. Horne's prize winning poetry was published in periodicals including Crisis and Opportunity and are anthologized in Caroling Dusk: An Anthology of Verse by Negro Poets, edited by Countee Cullen and published by Harper in 1927 and in The Poetry of the Negro, 1746-1949, edited by Langston Hughes and Arna Bontemps and published by Doubleday in 1949.
"Letters Found Near a Suicide," perhaps his most well-known work, received second prize in the Poems category in the Amy Spingarn Contest in 1925. An excerpt follows:
Letters Found Near a Suicide
To All of You
My little stone
Sinks quickly
Into the bosom of this deep, dark pool
Of oblivion…
I have troubled its breast but little.
Yet those far shores
That knew me not
Will feel the fleeting, furtive kiss
Of my tiny concentric ripples…
Sources
Christian, Charles M., Black Saga / The African American Experience. NYC: Houghton, Mifflin Co., 1995
Loucheim, Katie, The Making of the New Deal. Cambridge, MA: Harvard University Press, 1983.
Metzger, Linda, Senior Editor, Black Writers. Detroit, MI: Gale Research, 1989.
Photo Credit: Portrait of Frank S. Horne, ca. 1946. Photographer unknown. Reproduced with permission, Photographs and Prints Division, Schomburg Center for Research in Black Culture, The New York Public Library. Astor, Lenox and Tilden Foundations.
---
---
biographies | harlem renaissance books | links | timeline
black renaissance home | dclibrary.org home
The Black Renaissance in Washington, D.C., 1920-1930s
http://www.dclibrary.org/blkren/ | last updated June 20, 2003